From Idea to Multi 6-Figures
This week's guest took a personal pain point — finding a nanny for her 3-month-old — and turned it into a multi 6-figure full-time nanny agency that now has 500 nannies across 5 states.
Kristy Bickmeyer started TwinkleToesNanny.com back in 2011 in response to not being able to find a nanny herself.
"Traditional" nanny agencies charge $1,500-3,000 upfront to connect you with a nanny — and only promise they'll stick around for 3 months.
Kristy decided to start her own agency without the upfront fees, and with a more streamlined approach and robust guarantees for parents — and it's snowballed from there.
I love this strategy of taking a fragmented, localized industry and adding a layer of branding and professionalism to it.
This is what 1-800-Got-Junk did in junk removal, and is what Belay Solutions has done in the executive assistant space.
Tune in to The Side Hustle Show interview to hear:
how Kristy found her first customers
how she's scaled into a full-time business with locations in multiple states
the mistakes and challenges she faced along the way
Download Your Free Bonus: 101 Service Business Ideas
101 Service Business Ideas
Guaranteed inspiration for your next income stream!
Enter your email to download the full list now:
Something went wrong. Please check your entries and try again.
You'll also receive my best side hustle tips and weekly-ish newsletter. Opt-out anytime.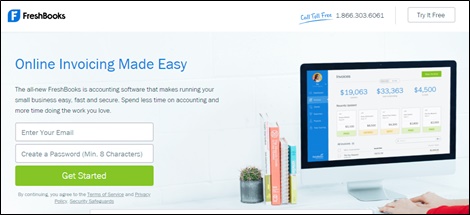 Gusto — Get 3 months free of the leading payroll, benefits, and HR provider for modern small businesses!
The Inspiration to Start a Nanny Agency
Like a lot of business ideas, Kristy first had the idea to start a nanny agency to solve her own pain point of not being able to find a nanny.
Kristy was coming off maternity leave and about to head back into her 8-5 corporate job when her son was three months old.
Kristy had worked as a nanny before and knew what to look for, so she started putting out ads and interviewing nannies.
"It was terrible, I just couldn't see myself leaving him with any of them," Kristy told me.
So, Kristy contacted the only nanny agency in her town. This business was operating on what Kristy calls a "traditional" nanny agency.
Traditional nanny agencies require an upfront fee of $1,500-3,000 to find parents a nanny.
It's then up to the parents to interview the nanny, arrange a contract if they want to work with them, pay them, and handle everything else.
The biggest drawback of this model for Kristy is that they only guarantee the nanny for 90 days, and don't offer any cover if the nanny takes a day off.
"That model didn't make sense from any perspective as the parent," Kristy told me.
Kristy wanted to create something better for the parents. This is how she came up with the idea for her own agency, Twinkle Toes.
Kristy structured her business so that parents don't have to pay anything upfront. Instead, parents pay Twinkle Toes a monthly fee, and her agency manages everything.
Kristy also created her own bespoke software for use within her agency.
This enables nannies to book time off in advance and arrange cover for those shifts, which was another big pain point for Kristy with the traditional model.
"It's more of a network and we are able to serve our families better that way," Kristy explained.
Getting in Initial Traction and the First Customers
Kristy's first customers were some of her friends and parents she had worked for as a nanny herself previously.
One couple that Kristy reached out to were both doctors. Kristy had worked as a nanny for their two kids before and knew they now had a younger child in need of daycare.
They asked Kristy to pop over to the hospital while they were working and bring brochures for her business.
Kristy said she quickly created a brochure herself and bought them over to the hospital.
The HR Director at the hospital saw the brochures and loved what she was doing. Her business solved a pain point a lot of doctors at the hospital faced in finding nannies.
Someone at the hospital sent out an email blast to all the doctors, and this is where the momentum really started to take effect.
"My phone started ringing off the hook," Kristy said.
A pediatrician Kristy knew also emailed all the pediatricians in her network and this brought in more interested parents.
"That's how I was able to get off the ground and leave my terrible corporate job," Kristy told me.
Fulfilling the Nanny Side of the Business
With the customer side growing, Kristy had to fulfill the nanny side to handle the demand.
Kristy told me it wasn't any different interviewing nannies to work for her business as it was trying to find nannies for herself.
"I still had to kiss a lot of frogs before I found really good qualified nannies," Kristy told me.
Kristy was still working her corporate job while she was growing her business. But that was her motivation — she wanted to leave her day job.
Kristy told me she was spending "every waking moment" working on her business. She was interviewing nannies on the weekend, meeting people at coffee shops, holding group interviews, and approaching students.
Pricing Nannies and Agency Split
Kristy uses a set starting rate for nannies. This rate is largely dependent on the local market and can vary a lot.
In Gainesville, Florida for example where Kristy lives, most nannies and babysitters are students.
Because of that, the starting rate of $17-18/hr is lower than in some other markets.
This is the amount the family pays the agency. Twinkle Toes takes a $3-5/hr cut.
This is a lower cut than other agency owners we've heard from on The Side Hustle Show. Kristy described it as low margin, high volume.
Going Full-Time and Quitting the Day Job
Kristy was keen to quit her day job and work full-time on Twinkle Toes so she could have more freedom and control over her time.
Once she had her agency processes in place and some nannies working, Kristy worked out the minimum monthly revenue she needed to quit her job.
At that point, Kristy knew she needed to place 7 more full-time nannies to quit her job.
Knowing newborns are the target age as they need full-time care, Kristy reached out to her OB-GYN.
She already had a relationship with him and he was more than happy to hand out her brochures to new and expectant mothers.
This drove more business Kristy's way. Kristy was able to hire those 7 more nannies taking her total to 20 nannies and quit her day job.
What Else Helped Grow the Business?
Kristy admits that things were tight in the months after she quit her day job to work on Twinkle Toes full time.
A couple of things Kristy did to drive more business were:
Walking around the neighborhood hanging door hangers on homes with young kids
Talking to her kid's swim instructor to have her website mentioned on their site
Geographic Expansion
A few people had mentioned to Kristy that she should franchise her business to take it to other locations.
However, Kristy was so busy running her Gainesville Twinkle Toes that she didn't have time to look into it.
It was only when her sister, who lived in Jacksonville, needed a job that Kristy decided to open a second location.
She opened up a Twinkle Toes in Jacksonville and her sister operated it.
Kristy then opened up a Twinkle Toes in Tampa because a nanny working for her Gainesville location was moving there.
Kristy didn't want to lose her, so it made sense to open up a location in Tampa and have her manage it when she relocated.
That was 7 years ago, and she's still managing the Tampa Twinkle Toes location.
From there, Kristy said she had a few other people she knew personally want to open a Twinkle Toes in their cities, so she helped them out.
Becoming a Franchise
In 2017, Kristy officially turned Twinkle Toes into a franchise and there are now 20 Twinkle Toes locations.
Interestingly, Kristy said it's been all organic growth so far.
Kristy says every one of those 20 locations has been started by either a nanny from one of her other locations relocating or a family who were clients that wanted to start their own business.
Company vs Franchise
Deciding between opening up more locations herself and franchising out was something Kristy spent some time considering.
Kristy said she ended up opting to franchise her business for a few reasons:
There were minimal startup costs for her when opening new locations
She doesn't need to manage the managers of new locations
She is not liable if anything goes wrong at those locations
With her hands already full managing the Gainesville and Tampa locations, it just "made more sense to do it this way," Kristy explained.
For anyone interested in franchising out their business, Kristy said the one step that stops most people is putting together a Standard Operating Procedure (SOP) for the business.
Kristy partnered with some local business coaches and they helped her create her SOPs.
She also had to pay around $20,000 in legal fees to create her franchise program.
Pricing and What You Get as a Franchisee
At press time, the franchise fee for opening a Twinkle Toes location starts at $35,000.
For this, a franchisee essentially gets a "business in a box." Included in that box are:
The SOP for running the business
Trademarked logos
A website
Training
Marketing materials
Business cards and brochures
A marketing plan with a marketing professional who helps for the first three months
Proprietary software needed for running the business
Other Costs to Consider
Labor is the biggest expense when operating a nanny agency. However, it's important to note that all of the nannies working with Twinkle Toes are independent contractors.
This means, in Florida at least, that there are no other employment taxes or fees for their labor.
Some of the other overhead costs Kristy pointed out that people might not think about when running a nanny agency are:
General liability insurance (with a nanny clause)
Non-owned auto coverage – this covers nannies while driving kids around.
CompanionPay — this is a company that handles payments according to labor laws. (Appears to also be owned by Kristy.)
Insurance is crucial in an industry like childcare and is something Kristy takes seriously.
Kristy explained that insurance does work on a sliding scale though. This means it gets less expensive the more nannies and parents a location is working with.
What's Next?
"I've got a hit list of cities I want to be in, states I want to be in, we're trying to get into those different markets," Kristy told me.
She wants to take Twinkle Toes nationwide.
Kristy's #1 Tip for Side Hustle Nation
"Just go after it."
Download Your Free Bonus: 101 Service Business Ideas
101 Service Business Ideas
Guaranteed inspiration for your next income stream!
Enter your email to download the full list now:
Something went wrong. Please check your entries and try again.
You'll also receive my best side hustle tips and weekly-ish newsletter. Opt-out anytime.
Links and Resources from this Episode
Want More Side Hustle Show?
The award-winning Side Hustle Show is a
Top 10 Entrepreneurship podcast
with over 1,000 5-star ratings!
Listen in your favorite podcast app or directly in your browser.