7 Tips to Make Your LinkedIn Profile Thrive
People who are actively engaged on LinkedIn are actively engaged in their career and their industry, making this social media platform the go-to for lead generation. Now, we aren't telling you to get out there, pitch-slap your connections and SELL, SELL, SELL! Rather, we want to emphasize that the best way utilize LinkedIn for lead generation is to sell through your network. 
All that being said, we are firm believers that the horse must come before the cart.
The first step to social selling starts with an optimized LinkedIn profile that fosters meaningful connections. So, without further ado, here are 7 tips to help you curate a LinkedIn profile that thrives—
1. Rewrite Your "About" Section in the 1st Person
We are, after all, connecting with other people. Use your summary to have a conversation with your profile viewers, and we can't emphasize this enough — Be yourself!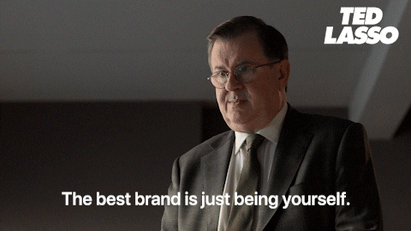 Try telling your profile viewers WHY you're unique. Saying "I love the feeling I get when I close a sale by helping find a solution to a client's problem" goes a lot farther than saying "I am good at closing sales." A powerful Linkedin profile summary will do wonders — trust us. 

Bonus tip: Don't forget to write a unique header! Here are some fantastic (IRL) examples.
2. Include Industry Keywords in Your Profile
Search engines love keywords. By incorporating them into your profile, you're increasing your chances of being seen when someone searches a keyword in your industry. I'm not just talking about being found ON LinkedIn, but on search engines VIA LinkedIn.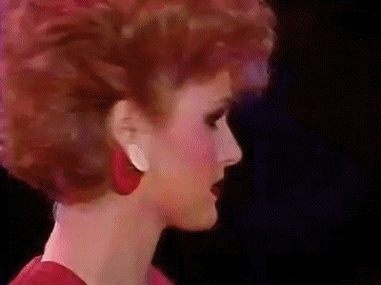 Use keywords to help LinkedIn turn heads in your direction.
 Take a few minutes to identify specific keywords and search terms in your field. A simple Google search provides a wealth of knowledge. Then, review your profile and insert keywords where applicable.
3. Ask for a Strategic Recommendation
Strategic recommendations are more powerful than endorsements because someone is taking time to explain how awesome you are at your profession based on their personal experience, not their hunch about you.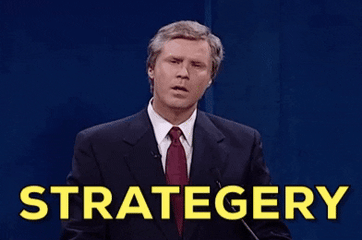 Don't worry, asking for a recommendation won't be like a presidential debate.
When asking for a recommendation, do not send a generic LinkedIn message. Instead, suggest to your contact what you did while working with them. This will jog their memory and steer them in the right direction.
4. Post Every Day
To move forward on your journey to thought leadership, you need to post every day. "I don't have time to post every day." Well then, how are you going to move your brand forward? Simply put – you have to make time to post every day. It doesn't take more than 15 minutes. If you want to be strategic about it, schedule your posts ahead of time through a free or very inexpensive system like Buffer or Hootsuite.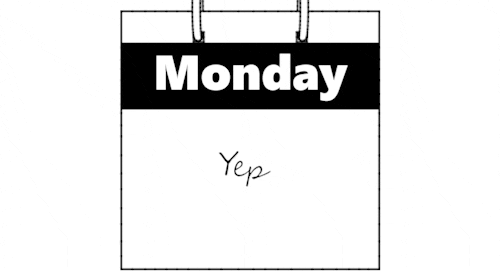 5. Be Authentic
Avoid talking about the features and benefits of your product or service. Make sure your posts are not always direct sales. Nobody likes being sold to, and it doesn't allow space for you to truly connect with people.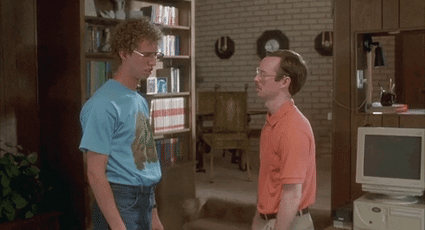 Seriously, this is a no pitch slapping space.
Instead, work on developing your personal brand. Post relevant and curated content from trusted sources or even work up to publishing original articles to build your personal and professional brand. LinkedIn looks at key elements like the professionalism of your profile, how much content you're actually creating and how often you're posting.
6. Follow and Use Hashtags
Search for and follow hashtags effectively. You can find hashtags to follow by looking at colleagues' or industry thought leaders' posts. A good rule of thumb is to not use more than three hashtags per post, and only use them at the end. Be careful of the "double search." If you use the word marketing, don't use #marketing — that is a double search. Use other hashtags to optimize your post for maximum visibility.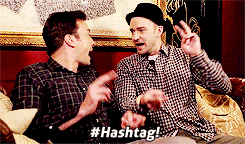 7. Always be Helping
Aside from focus and strategy, the number one thing you can do to grow your online social presence is to meaningfully connect with others. Support others by engaging with their content via the news feed or even visiting their profile.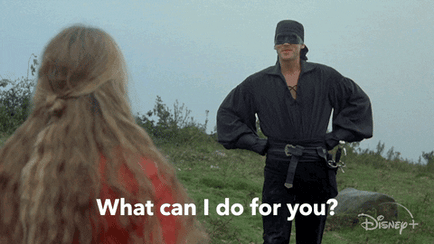 It takes 5 minutes to offer a few words of encouragement, congratulate someone on an accomplishment or share an experience. Not only will start to see your profile views go up, you just might make someone's day. Ask yourself what want to be known for and then show up as that person every day. 
Whew! That was a lot.
Have no fear, we are fully confident in your ability to implement these expert LinkedIn profile tips. Some tips are immediately actionable, and some will take time and circumstance. Just keep our advice top of mind — we guarantee you'll see a difference. P.S. You'll want to check your LinkedIn SSI score while you're at it!
---
Social Influence is today's professional currency.
These tips are only the TIP of the social selling iceberg. Social selling requires building social influence first. That process begins with a mindset shift about what social is and how it scales. Then, and only then, skills can be added with a system for consistent execution and a measurable increase in lead generation.